09 December 2021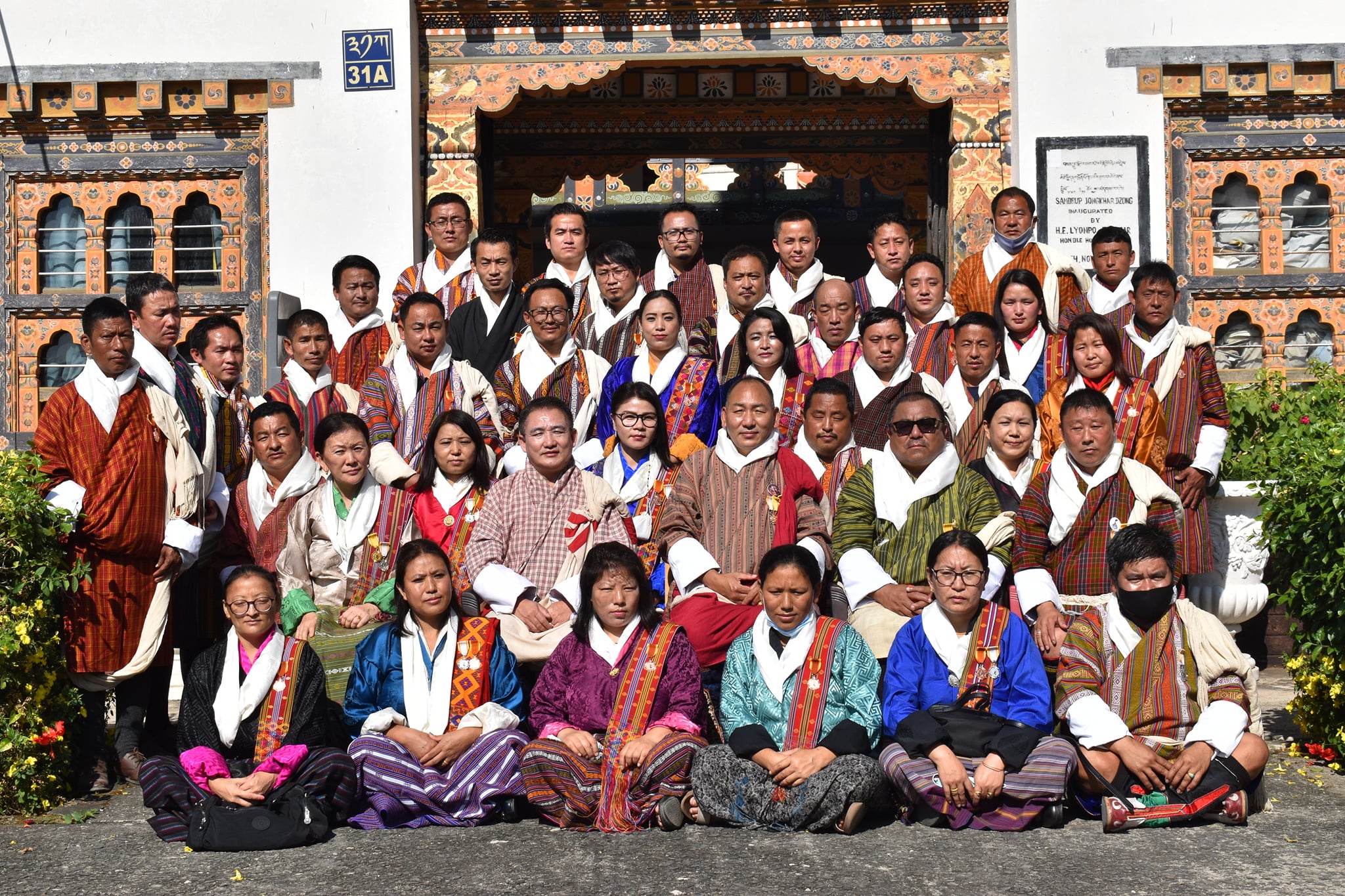 Royal civil service Award 2021: Royal Civil Service Award is a prestigious award recognizing civil servants for their outstanding achievements and dedicated service to the Tsa-Wa-Sum.
This year, the civil service award was conferred to eighty-three recipients at the DT hall graced by the Royal Portrait of His Majesty. The list comprises 2 lifetime service Awards and 81 dedicated services: 6 bronze medals for 10 years, 14 silver medals for 20 years, and 61 gold medals for 30 years.
His honorable Dasho Dzongda is one of the recipients. He was honored with the lifetime service award. Dasho, in his opening remark, reiterated that all civil servants should continue to show ambitious drive and commit unprecedented service to Druk Tsa-Wa-Sum. Particularly, all the civil servants should go the extra mile than expected to fulfill his Majesty's Vision.
The award ceremony was followed by a group photo session.